Big Dreams. Small Steps.
Start Small and Start Now vs. Start Big and Start Later
We believe it's important to dream big with small actionable steps.
Bigger isn't always better. In fact, it may make you feel further from your dreams than ever before. When you start small and right away, the impact will be tangible and exciting. You will find yourself more motivated, inspired and ready to close the gap between where you are now to where you want to be.
When it comes to making a change, here are three things to focus on:
Feed your ideas and not your fears.
Create an actionable plan from where you are now.
Celebrate your progress.
Feed Your Ideas and Not Your Fears
Where is your focus when you come up with an idea? A new idea may excite you, but you may quickly feel defeated by the fear of failure.
We like to call that yo-yo thinking. You may have heard the term before in dieting. The person follows a fad diet, they look great, but then they gain everything back and then some. This can quickly happen when we are creating new ideas and dreams. We capture the hope but soon the clouds come rolling in and we lose our inspiration.
Take a deep breath and relax because you are not the only one that's been on this rollercoaster. In fact, it is our brain's responsibility to do this! This is how the brain has been protecting humans for centuries. To you it's just a new idea, but to your brain it's something that could possibly hurt you. Its primary purpose is to help you eliminate anything that could be a threat.
But there's good news! Once we know the nature of the beast we can tame it! We know that fear will always pop-up. However, if we feed the idea and not the fear, the brain works on progress instead of protection.
How do we do that?
First, it's important to find fertile ground for your seedling. Read books about your idea. Listen to TED talks. Watch YouTube videos. Write a blog about it to work out the gray areas. Do everything you can to support your idea.
If you're ready to share your idea, be selective with the people you talk to. Only share your idea with people who have accomplished what you're looking to do. It's best to share new ideas to a larger group with people after you've developed it more and have a better idea of how it will be executed.
Take These Small Steps:
Step 1: Listen to podcast Episode 100 of KYD
In this KYD Episode, we share how we turned "someday" into now. This is the first (and only) time Marc has been invited on the podcast, and we share our journey and how we overcame obstacles and fears.
Step 2: Join our email list
Every month, you'll receive an email with a new theme and book recommendations to help you stay focused on making your dreams happen.
---
GET THE KYD DROP HERE ???? *We don't spam and will always keep your email private.

---
Step 3: Book Recommendation
Let's hit pause on wondering if your have a good or bad idea, or if it will ultimately work or not. Let the idea simmer in your "mental RAM" and focus on a few books that may help you foster your idea and turn it into a plan.
The Power of starting something Stupid, Richie Norton
Get this book for free with our Audible affiliate
About the book: In The Power of Starting Something Stupid, Richie Norton redefines stupid as we know it, demonstrating that life-changing ideas are often tragically mislabeled stupid. What if the key to success, creativity, and fulfillment in your life lies in the potential of those stupid ideas? This deeply inspiring book will teach you:
How to crush fear, make dreams happen, and live without regret. 
How to overcome obstacles such as lack of time, lack of education, or lack of money. 
The 5 actions of the New Smart to achieve authentic success.
No more excuses. Learn how to start something stupid—the smartest thing you can do. Drawing on years of research, including hundreds of face-to-face interviews and some of the world's greatest success stories past and present, Richie shows you how stupid is the New Smart—the common denominator for success, creativity, and innovation in business and life.
Create an Actionable Plan
Can dreams actually create stress & anxiety? Yes. There is nothing worse than knowing exactly what you want but wondering if it will ever happen.
Your subconscious brain is powerful! It knows when you are on the path to success or failure. Anxiety can creep into your subconscious when you have a dream but are not taking steps towards accomplishing it. Over time, the low level of anxiety starts to turn into doubt and eventually the only way to relieve the stress is to stop dreaming.
When we take the first step toward our dreams, even the smallest of steps, the subconscious says, "Wait…this is serious. We're taking action!" New ideas are created, our confidence builds and things start to happen faster.
Six months before movers showed up at our house to put our furniture in long-term storage, we took the first step in cleaning our home by decluttering the pantry in our laundry room. We needed to decide what to keep, what to give away and what to store. This simple chore was perhaps the most liberating thing we've ever done. We were actually doing something that was directly related to our goal. It prompted conversations like, "So I guess this is really happening?" Next came the bookshelves, hallway closet, kitchen cabinets, fine china and the list goes on.
By taking small actionable steps toward your goal, you are telling your brain that you're serious about your dreams and setting yourself up for success.
No matter how daunting your dream seems now or how many steps are involved, the only step that matters is the next one. How you're going to figure out the fifth step is still four steps away. Let it go, you're not there yet. After you finish the step you're on, the answer might appear.
Take These Small Steps:
Step 1: Listen to podcast Episode 26: Tricia's Take – Embrace the Unknown.
In this episode (published on September 10th, 2015), Tricia shares our goal of sailing around the world within the next three years. Well… times up and it didn't happen! In order to accomplish our "big dream" we needed to take steps. We decided that buying an RV and taking a six-month trip would make things happen faster. We had no idea that we would love RVing so much and travel the States, Canada and Mexico. Our small steps turned into new goals, new dreams and new accomplishments.
Not subscribed to the podcast? Click the links below and Subscribe (for free) to either iTunes or Stitcher and listen from your phone while driving or working out.
Step 2: Book Recommendation
Darren Hardy, The Compound Effect
Get this book for free with our Audible affiliate

From the book: No gimmicks. No Hyperbole. No Magic Bullet. The Compound Effect is based on the principle that decisions shape your destiny. Little, everyday decisions will either take you to the life you desire or to disaster by default. Darren Hardy, publisher of Success Magazine, presents The Compound Effect, a distillation of the fundamental principles that have guided the most phenomenal achievements in business, relationships, and beyond. This easy-to-use, step-by-step operating system allows you to multiply your success, chart your progress, and achieve any desire. If you're serious about living an extraordinary life, use the power of The Compound Effect to create the success you want.
Celebrate Your Progress
Think about where you are today. Even though it doesn't feel like it, there's a good chance you're living yesterday's dream. It's easy to forget what we have already achieved. You're accomplishing new things all the time, but by the time you achieve one thing, you're already thinking about the next goal and fail to acknowledge what you've already accomplished.
Gone are the days of school certificates and prizes praising us for our work. We do the work, make the goal bigger and postpone our happiness until the next goal is reached. This cycle continues until we forget why we started.
Putting success "in the now" puts you in what Shawn Achor calls the "Happiness Advantage". This increases productivity, creativity, and positive outlook. Creating, achieving, and celebrating milestones is its own award. Achor says that that recognizing small goals is a "cognitive advantage when it comes to achieving your dreams."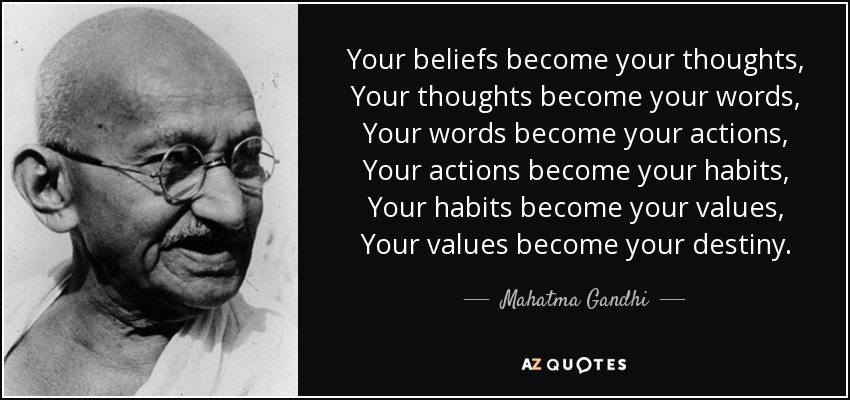 Embrace Community
You've likely heard the quote from Jim Rohn, "You're the average of the five people you spend the most time with". Who are you spending the most time with? Are they pushing you to become the best version of yourself or do you sense you're lowering your standard to fit in?
Community can help you accomplish your dreams and set you on the right path. There are online communities to help you stay inspired and find others who have already accomplished similar goals as you. When it comes to online communities, don't be a voyeur. Make a decision to be an active participant. Communities that share the same values are the best place to make your dreams known. Let the community know your plan and ask for feedback. The people that participate the most always get the most value.
Take These Small Steps:
Step 1: Become a KYD Insider!

We want to know your dreams and help celebrate the small steps that make them a reality. Click here to learn how it works. 
Surround yourself with like-minded people who are working toward making the most out their lives. Get inspired by people taking the leap and inspire others by sharing your accomplishments.
With close to 500 members in the KYD Insider community, we're learning from each other every day. From travel tips to buying a new rig, it's nice to have a trusted source to learn from. We want to get to know you, follow your adventure and help you turn "someday" into today.
Step 2: Book recommendation
The Happiness Advantage by Shawn Achor
Get this book for free with our Audible affiliate

About the book: Our most commonly held formula for success is broken. Conventional wisdom holds that if we work hard we will be more successful, and if we are more successful, then we'll be happy. If we can just find that great job, win that next promotion, lose those five pounds, happiness will follow. But recent discoveries in the field of positive psychology have shown that this formula is actually backward: Happiness fuels success, not the other way around. When we are positive, our brains become more engaged, creative, motivated, energetic, resilient, and productive at work. This isn't just an empty mantra. This discovery has been repeatedly borne out by rigorous research in psychology and neuroscience, management studies, and the bottom lines of organizations around the globe. 
The Simplest of Steps!
We want to hear from you. What do you think of these ideas? What did you learn? Comment below so we can start a dialogue on these ideas and make it even better. This is our first step to help the KYD Community "get started", but the best is yet to come with your feedback and help. Share your thoughts, obstacles and fears so we can create new content that inspires you.
The best is yet to come for you too!
~Marc & Trish